If you haven't looked into crowdfunding and you need capital for your business or startup, then maybe this blog post is for you.
The way crowd funding works is when a large number of people invest a small amount of money each. This is beneficial to both parties as you don't need to convince one person to invest a large lump sum and the investors often spread their investments across a few projects which significantly reduces their risk.
Another perk to crowdfunding is that anyone can invest in it as the minimal amounts are flexible. This allows people who wouldn't usually be able to afford a business investment get a piece of the pie.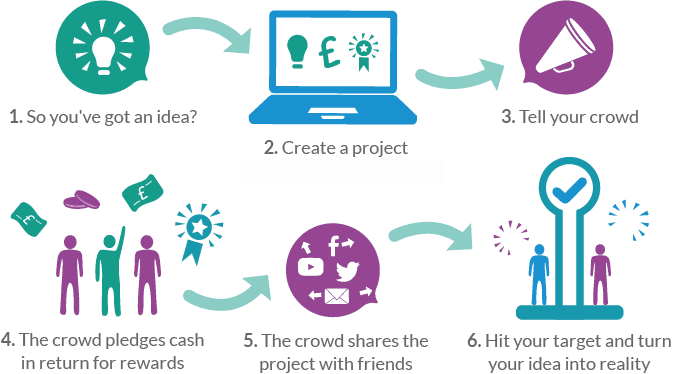 Some of the pros and cons
Obviously, one big pro is that entrepreneurs acquire funding for their ideas which allows them to bring them to life.
Secondly, investors can help with the creation of the final product as they are often the first people to receive a prototype and provide feedback. Because they are invested they provide useful feedback then can really help improvement the product. Like a mastermind. This increase the chance of success for both the entrepreneur and the investor.
If this sounds like a good idea to you then you would also be interested to hear that at the end of the day you would retain the full decision-making power when it came to the business. If investors didn't agree with anything you were doing, because they only invested a small amount it's easier for them to exit than if they had invested a larger sum.
Another positive is that it is a very fast way to raise finance when compared to more traditional means, and also you would benefit from no fees.
It can also be good for promotion as unique and clever ideas spread fast on these platforms. Millionaires have been made on platforms like Kickstarter and Indiegogo before the product has ever been produced.
A negative from the entrepreneur's point of view is you risk the chance of having your product or amazing idea ripped off and duplicated before it's even been produced.
A bad thing from an investment standpoint is that these are usually riskier projects so a loss must be expected, however as mentioned earlier if they spread their investment through several projects they can greatly reduce risk.
Crowdfunding Models: Broken Down
Donations – These projects are often artistic or cultural rather than business and the investors doesn't really get anything tangible back. Just the feeling of doing a good deed.
Giving a reward for a donation – Investors in these projects are rewarded for their donation with things like recognition, prizes, raffles or if a physical product is being sold often first editions and prototypes of the product. Under this model generally no money is returned to the investors.
Lending-based crowdfunding – This is where investors agree to lend their money to a business. The business can benefit from getting a smaller interest rate than if they got a loan from the bank as well as the investor benefitting by profiting at the agreed rate.
Equity-based Investments – This is where a business sells off a share to the investors. Typically, in crowdfunding circles it's common for shares to be offered from around £100 and upwards.
If you require any assistance or guidance with negotiating any of these arrangements an interim CFO is an incredible resource to have.
Is this common?
More and more people are getting involved with crowdfunding every year. In 2015 in the UK alone over 3.2 Billion was raised in crowdfunded loans, investments and donations.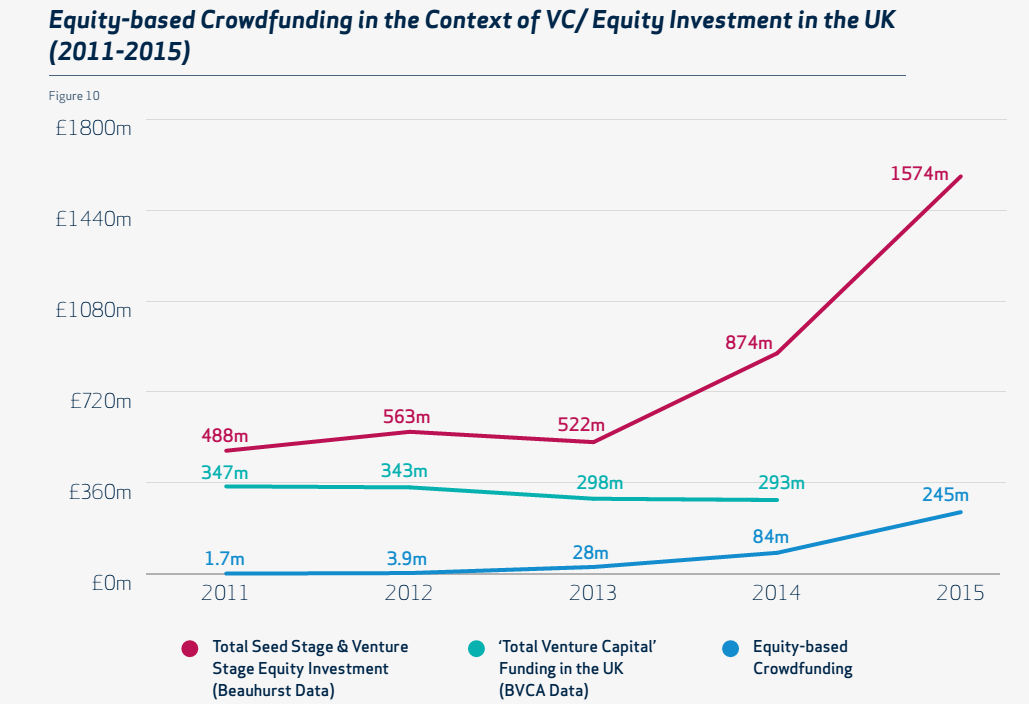 Where to start?
Luke Davis offers some insight into crowdfunding business networking.
For this sizeable collection of entrepreneurs who are not fortunate enough to access an affluent group of friends or relatives, a proactive approach is paramount. Business owners or those hoping to start a company should embrace as many networking opportunities as they possibly can to stir up greater awareness of their product and growth intentions. When the time comes to seek initial investment, you will then have established solid connections with like-minded business owners or investors who could be your first point of contact to raise that crucial 30%.

To read more click here.
Alternatively, there are platforms out there to promote your crowdfunding project and have their community invest. A number of UK services are provided below.
Crowdcube – Is one of the few crowdfunding companies that solely helps British businesses so this takes our number one spot.
Crowdfunder – Another UK based company – This platform is especially great for community projects but also has some business opportunities.
Ratesetter – Voted the UK's leading peer to peer lending based service. They boast lending out over £1 billion without any of its customers losing a penny.
There are also dozens and dozens of international platforms available such as Kickstarter, Indiegogo and GoFundMe, but for the purpose of our audience, I've tried to keep it to UK.
If you are looking to raise capital for your business or startup there is a huge amount of options available to you, including the SEIS programme we blogged about earlier this year. We, at Assured FD Services, are experts in business finance providing first class business financial management as part time FD across Leeds & Yorkshire and the North of England. Contact us today, to discover how we can help you launch your business idea or accelerate the growth of your current business.